Grocery shopping isn't what most people would describe as their favorite pastime. Grocery stores have thousands of unnecessary options, long lines, and people who don't know how to walk with shopping carts. However, June 23 will be the day you'll WANT to go grocery shopping because Oreo O's cereal is making a comeback.
For those of you who've never tasted Oreo O's, let me explain. Oreo O's consist of O-shaped Oreo flavored cereal with dots of creme filling. This cereal was discontinued in 2007, but after a ten year hiatus, Oreo O's are back.
Here are 5 reasons to get excited for the return of Oreo O's:
1. Oreos for breakfast
What's better than eating Oreos with your lunch and dinner? Eating them for breakfast, obviously. I realize some of us already eat Oreos for breakfast, but now that there's an Oreo cereal, we can feel a bit better about dining on America's favorite cookie for breakfast.
2. Nutritional Value
When you think of Oreos, the word "healthy" isn't the first thing that comes to mind. The thing with Oreo O's you have to remember is that it's a cereal, so it's slightly better for you than the cookies. Granted, Oreo O's won't be as healthy as a kale smoothie, but the nutritional value is equivalent to other names in the cereal aisle, like Lucky Charms. Here's a nutritional label for Oreo O's.
3. Flavored Milk
Most people add milk to their cereal, but I'm not convinced it's because they love milk so much. I believe majority of them add milk to get more flavor from their cereal, which leaves them with a tasty drink. Dipping Oreos in milk is a classic move, and Oreo O's will allow us to take that one step further by letting our cereal steep in the milk. Your taste buds will do a happy dance with every spoonful of chocolate flavored milk.
4. Cute little O's
Normal size Oreos are mighty fine, but small Oreo O's will be super fun and cute. Parents have been brainwashed into giving their children unexciting and bland cereals like Cheerios for breakfast. Now, these parents can right their wrongs and give their kids a breakfast they will enjoy with miniature looking Oreos.
5. Childhood feels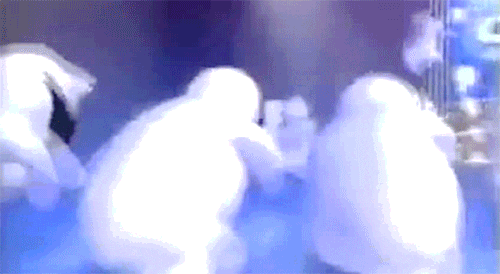 In the year 2007, I was 9 years old eating Oreo O's in my kitchen…until they disappeared for what I thought was forever. Now, I get to have my beloved Oreo O's in my kitchen once again. This cereal will take me back to my childhood and give me all the warm feels I had back then. Plus, a new generation of kids will get to experience what real cereal tastes like with Oreo O's.
Make sure to head to your nearest Walmart at the end of June to get a box of Oreo O's!